Madonna releases new single and perfroms at Super Bowl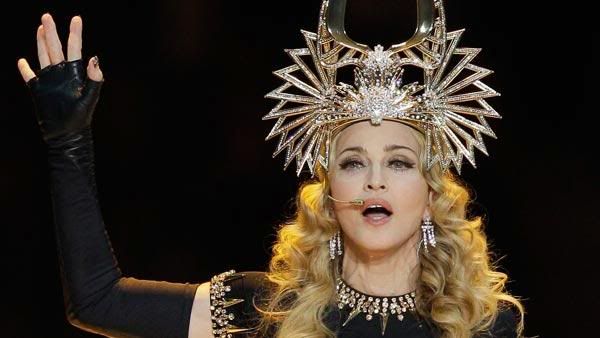 Madonna has recently released a new single called "Give Me All Your Luvin." She also perfomed at Super Bowl last weekend at the half time show.
The new single features Nicki Minaj rapping. It is a catchy pop tune, but does not sound as good as her hits of the 80's.
The Super Bowl half time show was about 12 minutes. Madonna entered carried by hundreds of gladiators. Nicki Minaj and Mia joined her on the song. There was conterversary about Mia showing her middle finger during the son and she may be in trouble for that nwith FCC.
Here is what Madonna had to say about the incident said on the Ryan Seacrest show couple of days ago "I was really surprised," she said. "I didn't know anything about it. I wasn't happy about it. I understand it's punk rock and everything, but to me there was such a feeling of love and good energy, and positivity it seemed negative. It's such a teenager … irrelevant thing to do … there was such a feeling of love and unity there what was the point? It was just out of place."
LMFAO and Cee Lo Green also joined Madonna on teh half time show.